Live streams monitoring across network in multiple locations
Live streams monitoring across network in multiple locations
Customer: Mediastream SPA
Leading streaming service company in Latin America.
CUSTOMER'S TASK
Monitoring of live stream signals in several countries and cities.
ELECARD SOLUTION
Using Elecard Boro service to simulate a large number of concurrent connections from different locations requesting content through Mediastream CDN infrastructure.
RESULT
Quick deployment of the service
Simulating experience of subscribers from different countries and cities
Non-stop monitoring
Receiving warnings on every minor problem
Providing the first line support team with up-to-date information
Saving man-hours to invest them in other projects
SOLUTION IMPLEMENTATION
Installation of Boro probes in several countries and cities to simulate concurrent connections and then check the live streaming signals.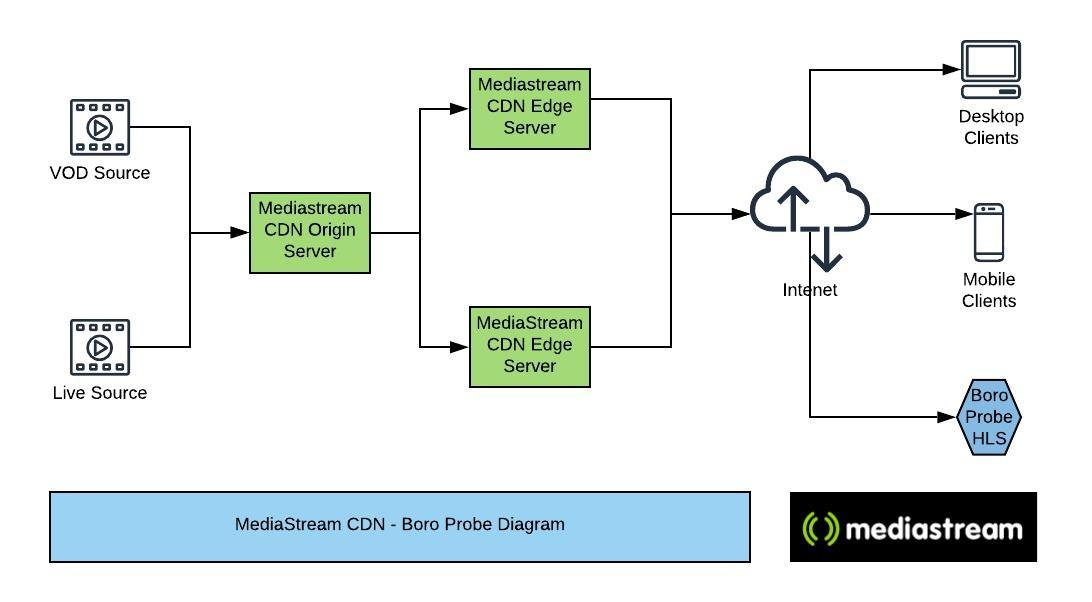 Feedback
"The truth is that it is a very easy system to install on Linux, it was practically very fast. We did not take more than 2 days to install the probes in different countries.

The Elecard product provides us with a versatile way to be consuming our live stream signals from different countries or cities through different content servers in our CDN.

This facilitates our mission of being able to assess how users watch from many places. Also when having a problem, this tool helps us to see immediately that something wrong is happening.

The tool allows us to invest man-hours in other contexts in order to support our customers."

Nicolás Quiñones, Lead system Engineer