How to setup Elecard Floating License Manager
Setting up connection with Floating License Manager Service
To access Floating License Manager service from a local computer and obtain a required license, make sure that transmission of TCP and UDP packets on port 1947 (from the local computer to the License Manager) is permitted (not blocked).
To check if the packets are properly transmitted on port 1947, follow the steps below:
Download a set of network scanning tools (e.g. nmap).
Open a command prompt and execute:
C:\Users\Downloads\nmap-7.60>nmap.exe -sT -sU -p 1947 <ip address>
*(server IP address).
As the result of network scanning, a message acknowledging TCP and UDP ports are open should appear:
​

Packets transmission block or improper network routing configurations can cause the port to remain closed. Packets block can occur in the system or in the network:
in Firewall configurations on a Client or on the server machine;
in antivirus application on a Client or on the server machine;
in various network hosts from a Client to the server.
Note, that if port block issues occur, contact your network administrator to solve the problems.
Setting up Floating License Manager
To set up Floating License Manager, follow the steps below:
Install Sentinel Runtime (is included in the application package).
Make sure, that the hasplm.ini file is located in the folder
C:\Program Files (x86)\Common Files\Aladdin Shared\HASP
Start/restart the Sentinel LDK License Manager service and select the Automatic startup type (it is set by default).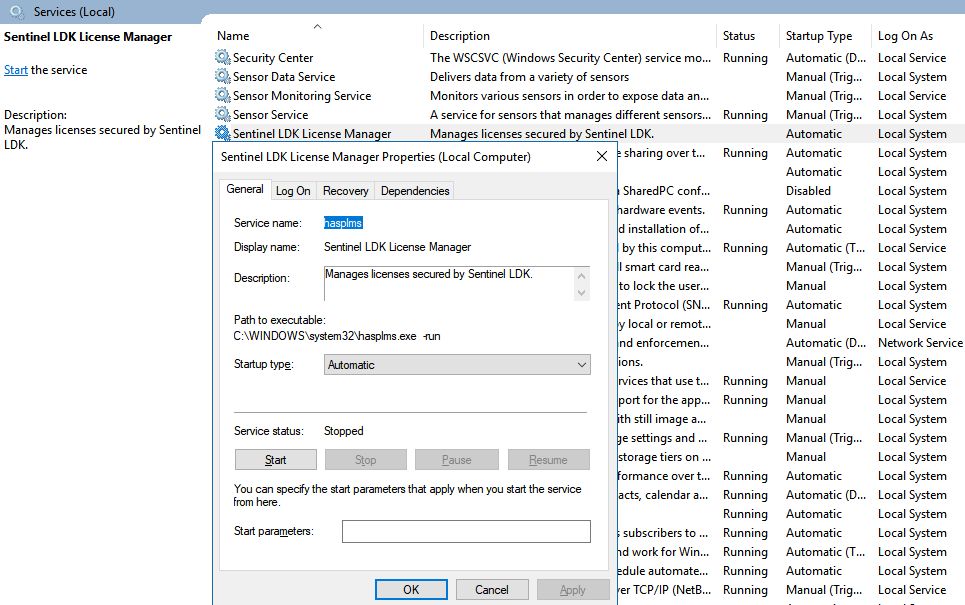 To configure License Manager, open the configuration page of Sentinel Admin Control Center at http://localhost:1947 and set configurations as shown below.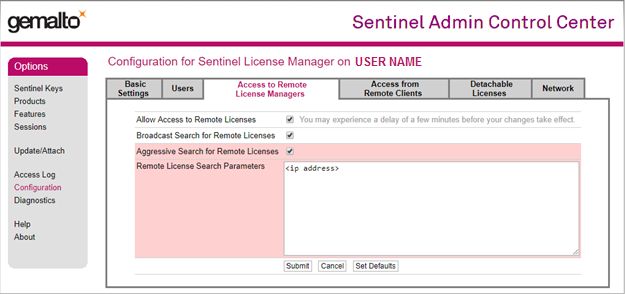 Open the Sentinel Keys tab and make sure that a license key has been successfully detected. If the key with the specified Vendor has not been detected, restart the Sentinel Local License Manager service manually or restart your computer.
In case of issues, contact Elecard technical support department at tsup@elecard.com.