TV broadcasting in trains serving passengers on 12 Moscow Metro lines
TV broadcasting in trains serving passengers on 12 Moscow Metro lines
Customer: The Moscow Metro State Unitary Enterprise
The Moscow Metro State Unitary Enterprise is an organization that provides rail transportation services for passengers in Moscow. The Moscow Metro is the basis of the Moscow transport system. It consists of 15 lines and 269 stations, on which more than 12 thousand trains are passed daily.
TASK
Preparation and broadcasting of 12 TV channels together with advertising content in Moscow Metro trains. Announcements and alerts should be inserted into broadcast.
SOLUTION REQUIREMENTS
Integration with external systems of advertising content delivery
Record-keeping system for the advertising content output and validation
SOLUTION
Development and implementation of the hardware and software solution for preparation, broadcasting, and monitoring of TV channels in metro trains of 12 lines with redundancy of all system components.
RESULT
System implementation in metro trains of 12 lines
Content broadcasting to a large audience
Targeted advertising based on content duration
Robust broadcast due to redundancy of all system components
Solution integration, exclusive technical support on site
SOLUTION IMPLEMENTATION
The turn-key system is based on Elecard CodecWorks, high-density servers with H.265/HEVC support and full redundancy. The solution includes targeted advertising adjusted for the availability and duration of content.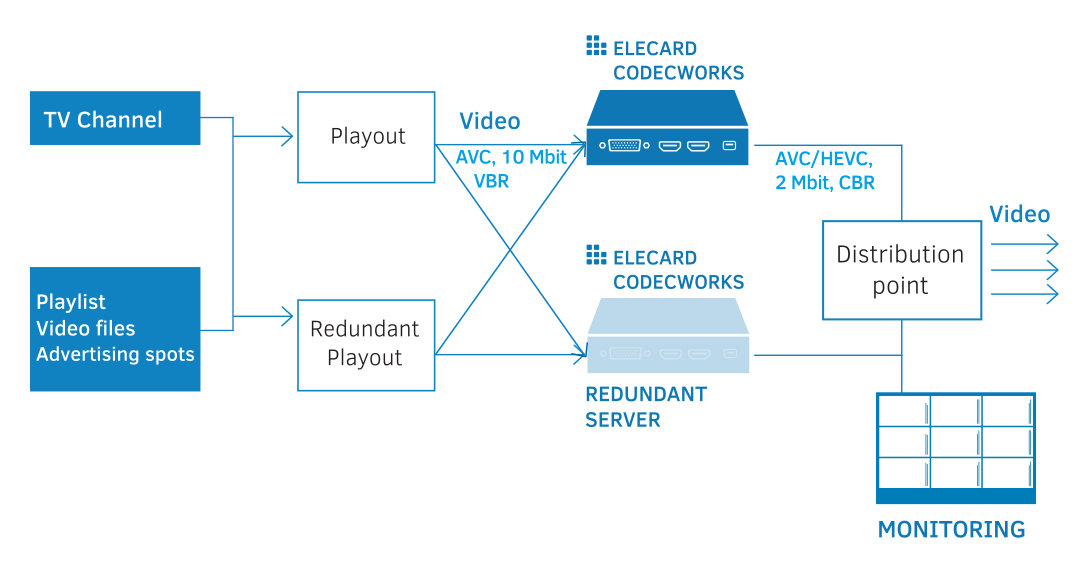 Feedback
"We came up with the task to implement broadcasting of media content with targeted advertising in Moscow Metro. We turned to Elecard with request to provide a high-quality software solution.

The implemented solution allows us to broadcast not only commercials but also sports and cultural events. On behalf of the company, I would like to express my gratitude to Elecard employees for the project implementation and professional technical support at all stages of the system integration."

Maxim Shemegon, Development Director of the Moscow Metro State Unitary Enterprise